Mixing and Mastering: The Final Touches
Mixing and mastering are the final steps in the production process, and they can make or break the overall sound of your music. A good mix will make your music sound clear, balanced, and engaging, while a bad mix will make it sound muddy, harsh, or boring.
What is Mixing?
Mixing is the process of combining all of the individual tracks of your music into a cohesive whole. This involves adjusting the volume levels of each track, panning them left or right, and adding effects such as EQ, compression, reverb, and delay. The goal of mixing is to create a mix that sounds balanced and natural, with each instrument and vocal track having its own space in the mix.
What is Mastering?
Mastering is the process of taking your mixed track and preparing it for release. This involves applying a final set of EQ and compression to the mix, as well as limiting the overall volume. The goal of mastering is to make your mix sound consistent across different playback systems, and to give it a professional polish.
Make Your Music Shine with Professional Polish
Mixing and mastering are essential steps in the production process, and they can help you take your music to the next level. By following these tips, you can create mixes that sound clear, balanced, and professional.
1. Get the Best Possible Sounds
The first step to a great mix is to start with the best possible sounds. This means using high-quality samples and instruments, and recording your tracks in a well-treated space. If you're not happy with the sounds of your raw tracks, you'll never be happy with the mix.
2. Use a Mixing Template
A mixing template is a pre-set arrangement of EQ, compression, and other effects that you can use as a starting point for your mix. This can save you a lot of time, and it can help you to achieve a consistent sound across your tracks.
3. Focus on the Low End
The low end is the foundation of your mix, and it's important to get it right. Make sure that your bass and kick drum are punchy and clear, and that they're not overpowering the other instruments in the mix.
4. Balance the Midrange
The midrange is where most of the vocals and instruments live, so it's important to make sure that it's balanced. Use EQ to make sure that each instrument has its own space in the mix, and that no one instrument is too loud or too quiet.
5. Add Effects with Care
Effects can be a great way to add depth and character to your mix, but it's important to use them with care. Too much of a good thing can quickly become a bad thing. Use EQ and compression to shape your sound before you add effects, and use them sparingly.
6. Listen Critically
The best way to learn how to mix is to listen critically to your own mixes and the mixes of other artists. Pay attention to the balance of the mix, the clarity of the sound, and the overall impact of the track. What do you like? What don't you like? The more you listen, the better you'll become at mixing.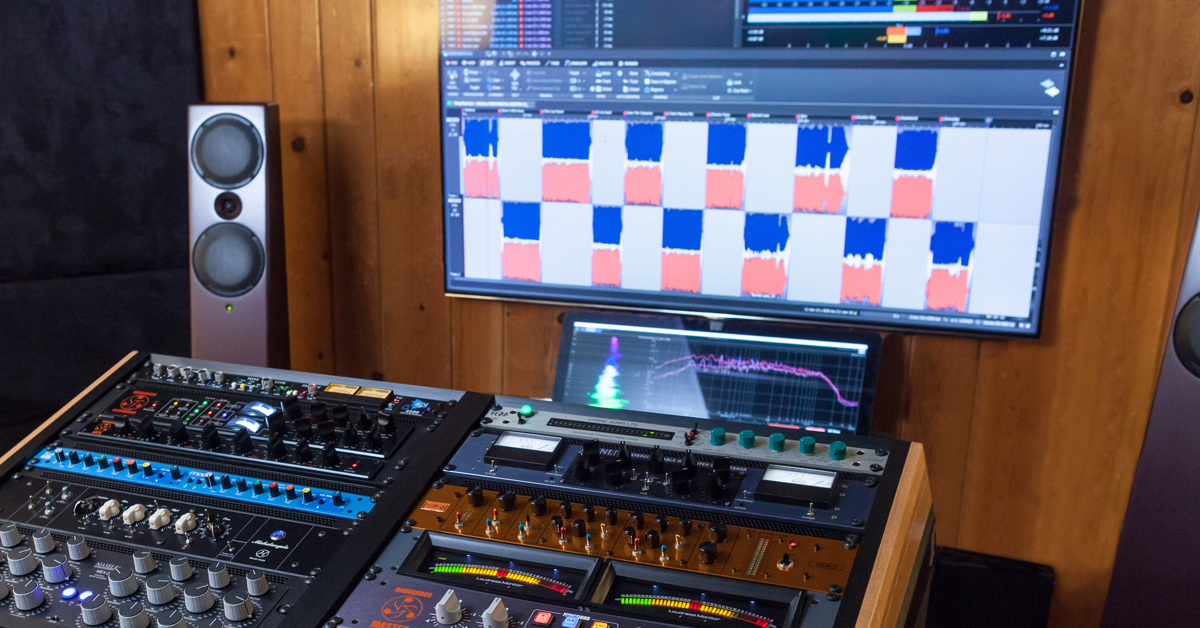 Mixing and mastering are essential skills for any aspiring music producer. By following these tips, you can create mixes that sound clear, balanced, and professional. So what are you waiting for? Get mixing!