Level Up Your Music Production with These 5 Essential Tools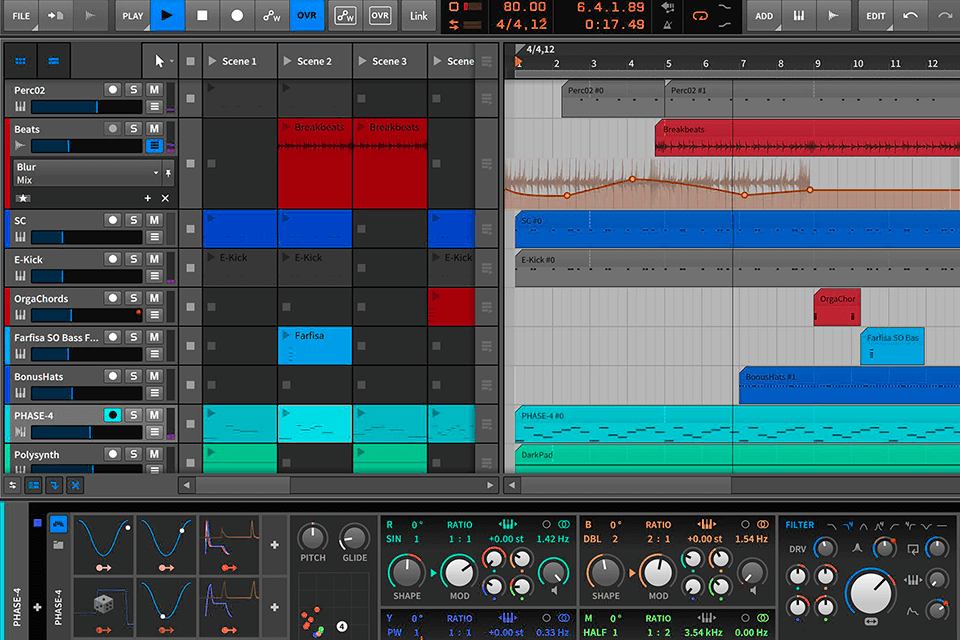 Music production is a complex and ever-evolving art form. There are many different tools and software programs that can be used to create music, and it can be difficult to know where to start. If you're an aspiring music producer, here are five essential tools that will help you take your music production skills to the next level.
A Digital Audio Workstation (DAW)
A digital audio workstation (DAW) is the heart of any music production setup. A DAW is a software program that allows you to record, edit, mix, and master your music. There are many different DAWs available, each with its own unique features and advantages. Some popular DAWs include Ableton Live, Logic Pro, and Pro Tools.
A MIDI Controller
A MIDI controller is a hardware device that allows you to control your DAW and your virtual instruments. MIDI controllers come in a variety of shapes and sizes, and they can be used to play keyboards, drums, guitars, and more. MIDI controllers can be a great way to add expression and creativity to your music production.
Virtual Instruments
Virtual instruments are software programs that emulate real-world instruments. Virtual instruments can be used to create any type of sound imaginable, from pianos and guitars to drums and synths. Virtual instruments are a great way to add realism and variety to your music production.
Effects Plugins
Effects plugins are software programs that can be used to add effects to your audio tracks. Effects plugins can be used to change the tone of your sounds, add reverb, delay, and more. Effects plugins can be a great way to give your music a unique and professional sound.
Sample Libraries
Sample libraries are collections of pre-recorded audio files that can be used to create your own sounds. Sample libraries can be used to create drums, percussion, synths, and more. Sample libraries can be a great way to save time and create realistic-sounding music.
Find the Perfect Music Production Software for Your Needs
With so many different music production software programs available, it can be difficult to know which one is right for you. The best way to find the perfect music production software for your needs is to experiment with different programs and see what works best for you. Here are a few things to consider when choosing a music production software program:
Your budget: Music production software can range in price from free to hundreds of dollars. It's important to choose a program that fits your budget.
Your experience level: If you're a beginner, you'll want to choose a program that is easy to learn and use. If you're more experienced, you may want to choose a program that offers more features and flexibility.
Your needs: What kind of music do you want to produce? What features are important to you? Once you know what you need, you can start narrowing down your choices.
Here are a few popular music production software programs to get you started:
There are two plans to choose from Pro Tools and Pro Tools Ultimate you can record up to 128 tracks simultaneously with capabilities for up to 64 separate hardwired inputsoutputs if your hardware can handle itAbleton Live 11 Intro Designed to streamline both music production and live performances Ableton Live 11 Intro is a fantastic entry point for anyone looking to dabble in beat making Where Live 11 Intro truly shines is in its two unique views perfect for finding the exact workflow thats best for youAbleton Live An inspiring DAW with a nextlevel workflow Specifications Launch price From 996979 Versions Intro Standard Suite Compatibility PCMac System requirements PC Windows 10 Intel Core i5 or AMD multicore processor 3GB disk space for basic installation 8GB frecommended up to 76GB disk
space for additional contentFL Studio Built for the musician in you With over 25 years of continuous development FL Studio has become the 39 fastest way from your brain to your speakers39 for many of the world39s top DJs and Producers From using the FL Studio trial in their bedroom to landing on the world39s biggest stages Is it your turnMusic Production Software Step 1 Choosing The Right DAW Choosing a DAW doesnt have to be difficult as long as you keep in mind the following You can make professional music in any popular DAW It doesnt matter what other people use Testing is better than readingMusic Career Finder Start Here 1 Are you a MusicianPerformer or are you just looking for a career in the Music Business I am a musician or performer Our picks for the best home music production
software include DAWs and plugins like Zenbeats Reaper FL Studio amp Spitfire Audio LabsTop 3 music production software tools We selected our top three digital audio workstations DAW based on their reputation feature sets and usability All three music production tools can produce professionalquality audio While they are great choices some nuances might make one of these industryleading DAWs a better choice for youFinal thoughts on the best music production software Best overall Native Instruments Komplete 13 Best for mixing and mastering iZotope Music Production Suite 4 Best for synth addicts Arturia
Ableton Live: Ableton Live is a powerful and versatile DAW that is perfect for both beginners and experienced producers. Ableton Live is known for its live performance capabilities, but it can also be used for studio recording and mixing.
Logic Pro: Logic Pro is a professional DAW that is designed for Mac users. Logic Pro is known for its ease of use and its wide range of features. Logic Pro is a great choice for both beginners and experienced producers.
Pro Tools: Pro Tools is a professional DAW that is used by many top studios and producers. Pro Tools is known for its stability and its high-quality sound. Pro Tools is a great choice for experienced producers who need a powerful and reliable DAW.
Music production is a great way to express yourself and create something beautiful. With the right tools and software, you can make your musical dreams a reality. So what are you waiting for? Start producing music today!