Producing Hit Records: Insights from the World of Music Producers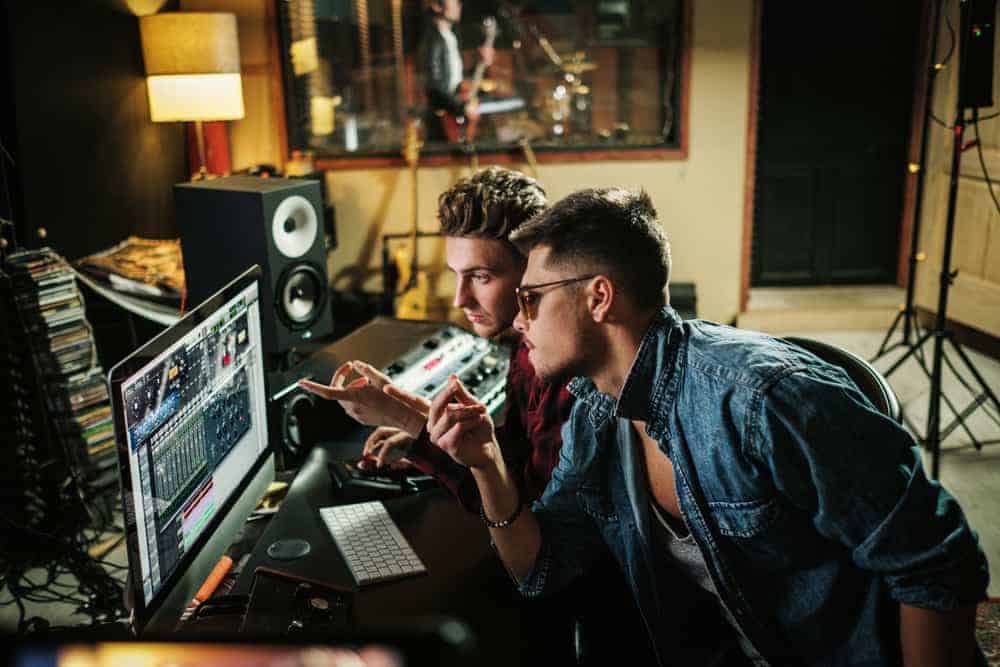 Inside the Mind of a Music Producer
What makes a music producer tick? What are the secrets to their success? In this article, we'll take a look inside the mind of a music producer and explore the creative process behind creating a hit record.
1. The Art of Collaboration
One of the most important things a music producer does is bring together the best musicians and creative minds to work on a project. This requires a strong sense of collaboration and the ability to get the best out of everyone involved.
2. The Science of Sound
A music producer is also a scientist, constantly experimenting with different sounds and techniques to create the perfect mix. They need to have a deep understanding of the sonic landscape and how to create sounds that will resonate with listeners.
3. The Ear of a Critic
A good music producer is also a critical listener, always evaluating the work of others and looking for ways to improve it. They need to be able to identify what's working and what's not, and make suggestions that will help the music reach its full potential.
4. The Heart of an Artist
Finally, a music producer needs to be an artist at heart. They need to be passionate about music and have a strong creative vision. They need to be able to see the potential in a piece of music and bring it to life.
The Secrets to Creating a Hit Record
So, what are the secrets to creating a hit record? There's no one-size-fits-all answer to this question, but there are a few key principles that most successful producers follow.
1. Start with a Great Song
The most important ingredient in a hit record is a great song. A catchy melody, memorable lyrics, and an infectious beat are all essential for creating a song that will stick in listeners' minds.
2. Find the Right Sound
Once you have a great song, you need to find the right sound to match it. The production should be sonically cohesive and should help to enhance the song's message.
3. Get the Right Mix
The mix is the final step in the production process, and it's essential for creating a hit record. The mix should be clear, balanced, and dynamic, and it should help to bring the song to life.
4. Promote Your Music
Once you've created a hit record, you need to promote it so that people can hear it. This can be done through a variety of channels, including social media, streaming services, and live performances.
5. Never Give Up
The music industry is a tough business, and there's no guarantee that your music will be a hit. But if you're passionate about your music and you never give up, you'll eventually find success.
Hitmaking artist producer and songwriter Travis Scott is renowned for pushing the boundaries of creativity and tapping into the Zeitgeist However with the world locked down due to the pandemic the visionary artist wanted to help his fans if only just for a small moment escape the strains born by a global pandemic by giving them a freeing and unforgettable experience in the Courtesty of Apple Corps LTD This morning The Beatles finally released their hotly anticipated quotlastquot song and as many fans speculated the record is the completed version of John Lennon 39s Classic Brian Eno interview reveals how he really produced ambient music quotI said 39I wish Sting was here39 and they said 39he is hes here on holiday39quot Mark Knopfler George Martin and more on 10 years 70 albums massive
hit singles a hurricane and a volcano the incredible story of AIR Studios MontserratMay 24 2020 These are the biggest music Producers of the past decade till now including Rick Rubin Max Martin Andrew Watt Scott Storch amp More Behind every hit song theres an army of people who helped bring it to its final form48 WondaGurl Associated Artists Travis Scott Pop Smoke Lil Uzi Vert Signature Sound Deep synths and deeper bass with woozy offkilter beats that make you feel like its 300 in the morningRay Thomas Baker Bohemian Rhapsody The Making of 39A Night At The Opera39 30th Anniversary Baker cofounded Neptune part of Trident Studios and then met the rock band Queen He soon began a working relationship for five albums and produced a song you may have heard called 39Bohemian Rhapsody39Not only
does Dre have an unbeatable ear for talent producing music for a starstudded list including Snoop Dogg 50 Cent Kendrick Lamar and 2Pac he also had an incredible influence onJaxsta the worlds largest public database of music credits determined the list by analyzing statistics provided by record labels publishers distributors industry associations and charts
Creating a hit record is a lot of hard work, but it's also an incredibly rewarding experience. If you have a passion for music and you're willing to put in the work, then there's no reason why you can't achieve your dreams.